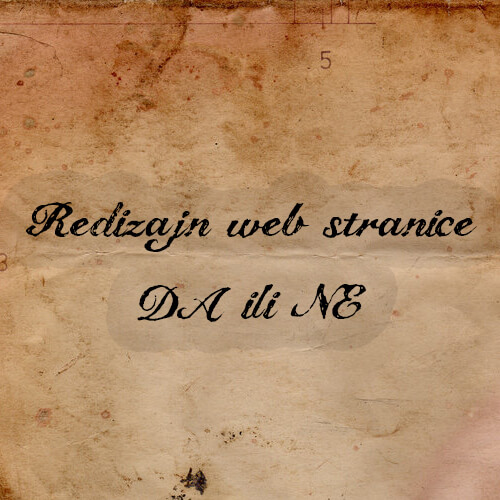 Web page redesign? YES or NO?
10.03.2015. 03:56:52
Do you need web page redesign? If you have ever asked the question whether you needed web page redesign, the answer is YES in 99% of the cases. Why ? When asking why, the answer is also simple, technology is advancing, web design trends are changing, and if you want to remain trendy, do not allow for your page to look as if your company ceased t...
Read more